2023 CAO Application Form is Out – Apply to Central Applications Office (COA) for 2023 Admission | CAO Online Application Form (pdf Download), Link to Apply and 2023 Application Process.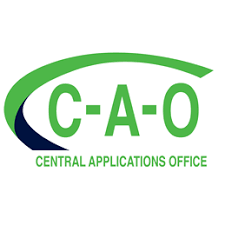 The management of the Central Applications Office (COA) has released the online admission application and registration dates for 2023 Undergraduate, Postgraduate, Masters, Diploma, Certificate, Degree Programmes for the 2023 academic year.
How to Apply Through Central Applications Office (COA) 2023
By applying online, uploading your documents, and paying the administration fee of R250 your application will immediately be available to institutions for selection decisions so that when they return to campus your application will be with them. Payments can be made online or at any Easy pay vendor; eg, Shoprite, Checkers, Pick N Pay, etc.
Follow the steps below
Central Applications Office (COA) 2023 Requirements
In order to log in to upload your documents, you must have the following:
1. CAO/ID Number AND
2. Cell phone (with cell number entered on your application) OR
3. Access to your email (which was entered on your application)
And you must have your documents saved in a file on your computer or on a memory stick/flash drive.
See also: CAO Handbook 2023 
Minimum documents required
1. Copy of ID AND
2. Final Grade 11 Report (if you are in Grade 12) OR
3. Highest Qualification Achieved (if you have already completed Grade 12)
Further documents
1. June Grade 12 Report (only if you are in Grade 12)
2. September/Trial Grade 12 Report (only if you are in Grade 12)
3. Any other documents requested
Check CAO Programme List
The program list is available from two sources: the CAO manual and the website. The CAO program schedule has been successfully uploaded to the internet. The program list is available from two sources: the CAO manual and the website. The CAO program schedule has been successfully uploaded to the internet.
See also: CAO Handbook 2023 
SOURCE 1: CAO Programme List On CAO Website
Click on the "Programme list" option on the left navigation bar
Use the filters to search for programmes by institution, exam type, working personality or career direction OR
Enter the specific programme name or code if you know it
SOURCE 2: Central Applications Office (COA) Handbook
The programme choice list is divided according to career directions.
Career Options are divided into two sections.

The first with the BLUE heading contains programmes at universities and universities of technology and
The second with the ORANGE heading contains programmes at private colleges
To find a programme, look up the field of study, for example, Sport, in the Index (pages 210 to 214) and then go directly to the page/s specified. Programmes are grouped according to the level of study within each career direction.
CAO Programmes Offered
Shorter course study
NC(V) study
Nated Certificate & Diploma study (Report 191 Programmes)
Certificate study
Diploma study
Degree study
B Tech/M Tech study (programmes for people with a diploma or a degree)
CAO Postgraduate Programe 
If you're interested in postgraduate study, check with the institution regarding courses that aren't included on this website or in this Handbook. There are also some shorter courses and programs available for people who are currently employed as educators or nurses.
CAO Programme List Contents
Programme Name:
The full name of the programme, for example, B Com Accounting (4 yr).
Colour codes in programme name
Pink: Part-time study
Brown: A new programme awaiting approval from DHET/Senate at the time of this Handbook being published. Contact the institution to confirm if the programme will be offered.
CAO Programme Code
There are six characters in the alpha-numeric code. It is connected to a particular program at a certain academic campus. The institution's name is denoted by the first two letters, and the campus is denoted by the third letter. The program can be determined by the final three letters or numerals.
2023/2024 CAO Application Processing
The 2023 CAO application form is currently available to applicants who wish to enroll in the institution.
If you have already submitted an application form, please do not submit a duplicate application via the Internet.
The CAO will only accept one application form from you for a specific entry year and term.
Have your school and tertiary study details handy before you start.
How to Apply With CAO
CAO application can be done in three ways. The application can be done online through the website, through the hard copy application form, and through the mobile application.
CAO Steps to Apply Online
Go to our website: www.cao.ie and click on the 'Apply' button
Read the information and click on 'Continue with Application
Enter your ID number or passport number and click on 'Submit'
Scroll to the bottom of the page and click on 'Continue with Application
Start to enter ALL the details requested. Once you have entered all the requested information, click on 'Next'
Click on 'Continue with Online Application
A pop-up window will appear with your CAO number, password, and EasyPay number. Read the instructions.
Click on 'Continue with Online Application'.
Follow the instructions and complete ALL the information requested, then click 'Next'.
Complete the 'Next of Kin' details and click 'Next'.
Insert the school name and click on 'Search'. The school name will appear in a box and you must enter the year you attended that school and the year you finished attending that school.
Click 'Next'.
When you reach 'Process My Application', click on the button.
The message on your screen will display that your submission has been successful.
You can now pay online and/or upload your supporting documents.
Pay via EasyPay. See page 24 on 'Ways to Pay the Administration Fee'.
Completing CAO Application Via Mobile App
You first have to download the mobile app.
The app can be downloaded through the Central Applications Office website or App Stores, which is available for Android or Apple devices.
Even when applying via the app you will have to upload your supporting documents online at www.cao.ac.za
Processing CAO Application Via Hard Copy Form
This option is least efficient compared to other options
Handbooks and Application Forms are sent to your school.
Find out from your principal and LO teacher. This application material should have reached your school by the end of April.
They are also available from the four universities in KZN and from the DBE District Offices.
You can also find them in some Libraries that also have the Handbooks and Application Forms.
Applicants may also request a CAO hard copy application form by:
Contacting the CAO Call Centre at 031 268 4444 or 086 086 0226
Sending an email to formrequestcao@cao.ac.za OR
Visiting the CAO office at Gate 11, Mary Thiphe Street, Cato Manor
2023 CAO Application Closing Date 
Be aware that most CAO programs have early closing dates to allow for assessments and interviews.
Applications that are received after the deadlines are handled as "late" applications.
Each university has its own policy regarding late applications
Please note that UKZN's Health Science programs do not evaluate applications submitted beyond the deadline.
CAO Entry Term
There are two entry terms:
1 – Entry in the first semester, which starts between January and February
2 – Entry in the second semester, which starts between July and August
Duration Of Study
Please be aware that studying part-time takes longer than studying full-time.
Minimum Points – CAO Application
The points required may vary depending on the school leaving test you take. Your most recent exam results will assist you in calculating your overall point total.
CAO Login for 2023
One can readily verify His/Her CAO Progress with the CAO User Login. To access the User Login Page for Applicants, click on this link.
CAO Application Status Check
If you want to apply to CAO but have not yet received a CAO application number, select the "Apply" button from the menu to begin your application.
You can track the progress of your application.
If candidates, parents, or guidance counselors have any questions about completing the HEAR or SIF/DARE form, they should consult the relevant resources. If they have any further queries, they should contact CAO.
How To Reapply To CAO
You must obtain confirmation from your institution to determine whether you are eligible to reapply.
To stay current, log in to the CAO student site.
CAO Contact Office
Contact the Central Applications Office for further information on this.
Gate 11, Central Services Complex – UKZN
Mary Thiphe Street (Cato Manor Road)
Cato Manor
Durban
Postal Address
Private Bag X06
Dalbridge
4014
email: enqgeneralcao@cao.ac.za
For More  Information 
If you have any Question Regarding Central Applications Office (CAO) Application, drop a comment using the Comment Box, we will respond to it Asap.