Department of Public Works Current Vacancies – How to Apply for 2022-2023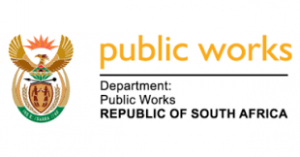 Department of Public Works Current Vacancies 2022/2023, How to apply online, internship requirements, eligibility, application form pdf download, application deadline, wage scale, sample interview questions, and more are all covered.
Are you looking for a South African Internship Programme 2022? The Department of Public Works Current Vacanciess Program is now accepting applications. Below is a breakdown of the steps you'll need to take to finish the application.
Department of Public Works Current Vacancies 2022 Application Details
An internship is a brief period of work experience provided by a company for a specific purpose. Internships are employed in a variety of settings, including corporations, non-profits, and government entities. Students and graduates who want to develop relevant skills and experience in a specific field generally participate in them.
There are various positions available such as Senior Admin, Cleaner, General Foreman and much more. Department of Public Works is an equal opportunity, affirmative action employer.
People with disabilities are encouraged to apply.
SENIOR ADMIN OFFICER: SCM ACQUISITION – PROPERTY AND FACILITIES MANAGEMENT
REF NO: 2022/203
Requirements:
A three year tertiary qualification (NQF Level 6) in Supply Chain Management/ Purchasing Management/ Business Management/ Economics/ Finance / Administration / Management Sciences, Logistics.
Relevant experience in Procurement/Supply Chain Management. Knowledge of Supply Chain Management Framework, procurement-related legislation, including the Public Finance Management Act, Code of Conduct for Supply Chain Management Practitioners, Treasury Regulations and Preferential Procurement Policy Framework Act, and Preferential Procurement Regulations.
Good verbal and written communication skills, the ability to manage confidential information, advanced interpersonal and diplomacy skills, problem-solving skills, decision-making skills, numeracy, and computer literacy are all advantageous.
Must be prepared to travel and willing to adapt to a work schedule in accordance with operational requirements
GENERAL FOREMAN CLEANING SERVICE
REF NO: 2022/204
Requirements:
Senior Certificate/Grade 12 certificate, computer literate.
Communication and basic numeracy, interpersonal relations, and administrative skills.
Exposure to cleaning chemicals and hazardous working conditions.
Knowledge of cleaning methods, chemicals, and cleaning material and ability to write reports.
CLEANER: FACILITY MANAGEMENT
REF NO: 2022/205
Requirements:
Senior Certificate/ Grade 12, ABET 2, 3, 4, Standard 8 or Grade 10 or equivalent qualifications.
Good interpersonal skills, basic communication, and literacy.
Ability to perform routine tasks.
Knowledge of the usage of cleaning materials.
How to Apply  For Department of Public Works Current Vacancies 2022
Without regard to race, color, age, national origin, religion, gender identity, protected veteran status, disability, or other protected status, all qualified applications will be considered.
CLOSING DATE: 24 June 2022 at 16H00
Kindly take note that with effect from 01 January 2021, DPSA approved the new Z83 Application Form (obtainable from any Public Service department); applicants are requested to use the new application form as failure to do so will result in their application being disqualified.
The Z83 form must be signed when submitted, To streamline the recruitment process to be more responsive to the public, as well as to create more protective measures during the pandemic by avoiding overcrowding and curb the costs incurred by applicants such measures should include the following regarding certification: Advertisement and accompanying notes must clearly capture the requirements for the certification to reflect that applicants, Please not note that applicants are not required to submit copies of qualifications and other relevant documents on application but must submit the Z83 and a detailed Curriculum Vitae.
The communication from HR of the department regarding requirements of certified documents will be limited to shortlisted candidates. Therefore only shortlisted candidates for a post will be required to submit certified documents on or before the day of the interview following communication from HR.
The application for Employment Form (Z83) provides under the sectional "additional information" that candidates who are selected for interviews will be requested to furnish additional certified information that may be requested to make the final decision. It must be borne in mind that when a document is certified as a true copy of an original, the certifier only confirms it is a true copy of the original presented.
Therefore, the certification process does not provide validation of the authenticity of the original document. The validation occurs when the documents are verified for authenticity.
Regulation 67 (9) requires the executive authority to ensure that he or she is fully satisfied with the claims being made and these read with Regulations (57) (c) which requires the finalization of Personnel Suitability Checks in order to verify claims and check the candidate for purpose of being fit and proper for employment.
Applications not complying with the above will be disqualified. Should you not have heard from us within the next months, please regard your application as unsuccessful.
Note: It is the responsibility of all applicants to ensure that foreign and other qualifications are evaluated by SAQA. Recognition of prior learning will only be considered on submission of proof by candidates.
Kindly note that appointments will be subject to verification of qualifications and security clearance. Faxed or late applications will NOT be accepted. Shortlisted candidates must be willing to undergo normal vetting and verification processes.
Should you not have heard from us within the next 3 months, please regard your application as unsuccessful.
Please Note: Kindly note that the following post was advertised in Public Service Vacancy Circular 18 dated 20 May 2022, Photocopier Operator: Registry Ref No: 2022/192, Centre: Cape Town Regional Office, has been withdrawn.
Click Here to view and download PDF Form
Conclusion
We are sure this awesome page really helped you regarding the Department of Public Works Current Vacancies Application 2022. Don't hesitate to follow & Like Us on Facebook, in order to get the Department of Public Works Current Vacancies latest information.
However, if you have any queries Regarding the Department of Public Works Current Vacancies kindly leave a comment below and we shall provide you with the information you need As soon as possible.
Tags: Department of Public Works Current Vacancies - How to Apply, Department of Public Works Current Vacancies - How to Apply for 2022-2023