2023 New Z83 Application Form is Online | 2023 New Z83 Application Link, How to Fill, Use and Download New Z83 Application Form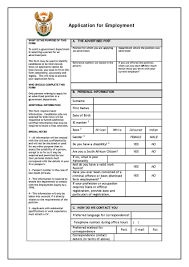 We gladly inform you about the 2023 Z83 Application Form, How to Download the 2023 Z83 Application Form (Pdf), Z83 Application Submission, and where to submit your z83 Application.
In this post, we would explain exactly what a Z83 form is and its uses. The download link to both the PDF and the Word formats is available below.
WHAT IS Z83 FORM AND ITS USES?
A Z83 form is the type of form that is required to fill and submit by those interested in government jobs.
The major use of the form is that without the form, applying to work for any government department is impossible.
How To Download, Fill And Use The New Z83 Application Form
Download the Z83 form either in PDF or Word format. You can find the links to download them below.
Fill in your correct details I'm the necessary spaces.
Get the reference ID for the job and put it in the form.
Make sure there are no mistakes. There is no coming back from anyone.
In case you are asked for your CV, attach a soft

copy

of your CV.
How To Download Z83 New Application Form (Pdf Format & Word Format)
The hard copy of the form is available and you can it at any government department in every province in South Africa.
New Z83 Form – Download And How To Fill
The new Z83 form Application for Employment is available for download. It has been updated effective 2023 to make the application process more manageable. It will be possible to edit, save, and send the DPSA Z83 form online, eliminating the need for printing. We also show you how to fill out the new Z83 form below.
Download the new Z83 Application form (PDF)
In the recruitment process, the new Z83 is used by all government, local and provincial governments, and all parastatals.
Attached to the application should be a comprehensive CV and copies of qualifications and identity documents (all documents must be submitted as PDF attachments in one email and no more than 10MB in size).
How to Fill New Z83 Form
The Z83 Form has often been challenging to fill by candidates applying for vacancies in the South African government departments. Here is a step-by-step directory of filling out a New Z83 form as required by the government of South Africa when applying for vacancies. This form is more straightforward to fill out than the previous versions.
1. Position advertised
The job title should match the vacancy advertisement. The title should not be changed or shortened.
2. Department
Briefly write the government department advertising the vacancy. For example, Basic Education
3. Vacancy Reference Number
The Z83 form should be filled out for each government vacancy with its reference number.
4. Indicate The Time You Wish To Start
In the event that you are successful at your interview, please indicate when you would like to start your new job.
5. Write Your Date Of Birth Correctly
Start by writing your birth date, then your month, and finally your year.
6. Contact Details
Don't forget to fill in your contact details on the form, as well as two phone numbers if necessary. A phone call is faster and more direct than other means of communication, so it is better to be contacted that way.
7. Preferred Language
Specify the preferred language of your response in one language.
8. Qualifications
In your career, you have earned a number of formal qualifications. If you want recruiters to notice you, start with your highest qualification. According to the form, you should order your qualifications from highest to lowest.
9. References
When you are looking for a job, references are essential. You can list up to three references on the Z83 form. It is strongly recommended that you include all three references.
10. Declaration
A signature and a date should be included in your application. You should initial the bottom right corner.
Observations You Should Make Filling Out The New Z83 Form
All information will be handled in the strictest secrecy and will not be disclosed or used for any other reason than to determine a person's fitness unless needed and allowed by law. Your ID or passport must match the personal information you have entered on the form exactly.
You will need your passport number if you are not a South African.
To be in compliance with the Employment Equity Act of 1998, the government requires this data. Only if it directly pertains to the requirements of the employment will this information be taken into consideration.
The Executive Authority shall take into account any criminal records against the nature of the business in accordance with internal information security and disciplinary standards.
For more information
Don't hesitate to Like Us on Facebook Share and get the Z83 2023 Form & Word Latest update 2023.
However, if you have any feelings regarding the Z83 2023 Form & Word, Please kindly DROP A COMMENT below and we will respond to it ASAP.