Giyani – Land of Blood 3 Teasers November 2023, Cast & Full Story – Soapie Teasers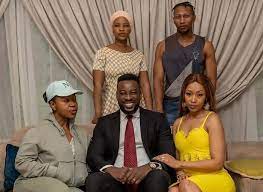 Monday 2 October 2023
Episode 88
Manoko gets ready for action, Dzovo and Khensani have a fallout and Pele makes the ultimate sacrifice.
Tuesday 3 October 2023
Episode 89 
The anxiety rises as Mhani Tsakani takes another trip to the hospital.  Solani's had enough of Mrakes and comes up with a plan to get rid of him and protect his family.
Wednesday 4 October 2023
Episode 90
Dzovo gets proof that the Mudaus are the poachers. Hlengani and Kokwani fight over Ntate Rufus.
Monday 9 October 2023
Episode 91
Manoko commits an unexpected sin. Mike and Mhani Tsakani find joy again. Hlengani faces his worst nightmare.
Tuesday 10 October 2023
Episode 92
Kokwani and Ntate Rufus' union doesn't happen as the official reveals shocking details about Rufus' past.
Collen doesn't look far after discovering Dzovo's dead body.
Wednesday  11 October 2023
Episode 93
The death of Dzovo brings out the dark side of Solani. New information is revealed about Ntate Rufus's estranged wife and her whereabouts.
---
Monday 16 October 2023
Episode 94
The Mudaus face pressure from all fronts. Will they crack? Mike and the men of Risinga want to chase the Mudau family away. Solani vows to avenge Dzovo's death.
Tuesday 17 October 2023
Episode 95
Vukosi's thoughts on fleeing the country are burned when Manoko and Richard opt to stay and carry out their better plan. Shoni records herself as she exposes the horns in Manoko's safe after the Mudaus threaten her life. Khensani writes her farewell words to Dzovo when Musa walks in.
Wednesday 18 October 2023
Episode 96
Walls close in on Richard and Manoko, Mike comes up with a dangerous plan, and Musa notices something strange about Khensani.
---
Monday 23 October 2023
Episode 97
Shoni tries to bring the Mudaus down by siding with the enemy. Khensani reveals her baby's real father.
Tuesday 24 October 2023
Episode 98
Vukosi faces Mike's wrath. A shocking betrayal sends Musa into a tailspin. Kokwani gives Ntate Rufus an ultimatum.
Wednesday 25 October 2023 
Episode 99
Mike almost does the unthinkable to Vukosi. Musa struggles to come to terms with Khensani's betrayal.
---
Thursday 30 October 2023
Episode 100 
Musa demands answers from Khensani after the truth about her pregnancy is revealed. Vukosi warns the Mudau of the wrath coming their way. Solani develops a ploy to catch the Mudau for good.
Thursday 31 October 2023
Episode 101
The Mudaus are on a hunt for Elias, and they are getting desperate – the walls are closing in on them. Collen and Solani are determined to finally catch the Mudaus. The Baloyi and Chavalala families meet to discuss the future of Khensani and Musa's marriage.
For More Giyani – Land of Blood 3 Teasers  Episodes
Don't hesitate to follow & Like Us on Facebook
Episodes  Share to get Giyani – Land of Blood 3 Teasers 2023 Latest Episodes