Liquid Intelligent Technologies Internship Application Portal, Requirements & Application Closing Date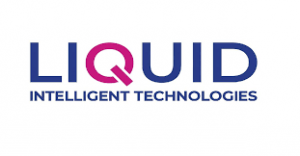 Liquid Intelligent Technologies Internship 2022/2023, How to apply online, internship requirements, eligibility, application form pdf download, application deadline, wage scale, sample interview questions, and more are all covered in this Educative Page.
Are you looking for a South African Internship Programme 2022? The Liquid Intelligent Technologies Internships Program is now accepting applications. Below is a breakdown of the steps you'll need to take to finish the application.
An internship is a brief period of work experience provided by a company for a specific purpose. Internships are employed in a variety of settings, including corporations, non-profits, and government entities. Students and graduates who want to develop relevant skills and experience in a specific field generally participate in them.
Liquid Intelligent Technologies (LIT) Internship Programme 2022 / 2023
Liquid Intelligent Technologies (LIT) SA is proud to announce that applications for the 2022 Graduate Recruitment Programme are now open. The duration of the Graduate Programme is 12 months and suitable candidates are encouraged to apply.
Locations: Gauteng, KwaZulu Natal, Eastern Cape and Western Cape
Minimum Requirements:
National Diploma / Degree in any of the fields or a similar field of study as listed below.
Learners looking to gain experience in a high-pressure environment
Excellent verbal, written and electronic communication skills
Must be fluent in English (read, write & speak)
Must be computer literate and be proficient in MS programmes such as MS Word, Excel, PowerPoint and Outlook.
Applicants must not hold any kind of criminal record
Must be South African citizens and younger than 35 years
Must have 0 or less than 2 years of experience
Fields of study:
Must have a Diploma or Degree in:
Sales and Administration
Human Resources
Employee Relations
Labour Law
Project Management
Finance and Accounting
Statistics,
Business Analytics and Data Science
IT
Electrical Engineering (Light Current)
Industrial and Process Engineering
Mechanical Engineering
Forensic/Fraud Risk Management
Marketing,
Public Relations
Quality, Health and Safety and Environment i.e.SHEQ Management
Cloud/Cyber Security
What do we offer?
A paid 12-month Graduate Programme within your area of specialisation.
Specialised professional development to build technical, business, and human skills.
Great working environment
Mentorship from leaders & employees in the organization
How to Apply  For Liquid Intelligent Technologies Internship 2022
Without regard to race, colour, age, national origin, religion, gender identity, protected veteran status, disability, or other protected status, all qualified applications will be considered.
Conclusion
We are sure this awesome page really helped you regarding the Liquid Intelligent Technologies Internship Application 2022. Don't hesitate to follow & Like Us on Facebook, in order to get the Liquid Intelligent Technologies Internship's latest information.
However, if you have any queries regarding Liquid Intelligent Technologies Internship kindly leave a comment below and we shall provide you with the information you need As soon as possible.