SA GOVERNMENT INTERNSHIP APPLICATION PORTAL, REQUIREMENTS, & APPLICATION CLOSING DATE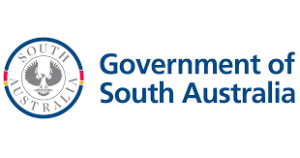 SA Government Internship 2023/2024, How to apply online, internship requirements, eligibility, application form pdf download, application deadline, wage scale, sample interview questions, and more are all covered.
Are you looking for a South African Internship Programme 2023? The SA Government Internships Program is now accepting applications. Below is a breakdown of the steps you'll need to take to finish the application.
An internship is a brief period of work experience provided by a company for a specific purpose. Internships are employed in a variety of settings, including corporations, non-profits, and government entities. Students and graduates who want to develop relevant skills and experience in a specific field generally participate in them.
Sa Government Internship
South Afircan Government: Internship Programmes 2023
See below Internship Programmes from different government departments / Institutions.
These Developmental Programmes are meant to provide work exposure to graduates and undergraduates for the period of twenty (24) months and the applicants must be unemployed, never participated in the Developmental programme previously and must be between the age of 18-35.
The following Internship Programmes are currently open for applications:
City of Cape Town: Finance Internships 2023 / 2023
Company : City of Cape Town
Location: Cape Town, South Africa
Closing date: 02 December 2023
Required Fields of study:
Cost and Management Accounting,
Economic Management
or any finance related qualification
Government Printing Works (GPW): Internships 2023
Company : Government Printing Works
Location: Pretoria, South Africa
Closing date: 12 December 2023
Required Fields of study:
Financial Management
Accounting
Administration
Supply Chain
Business Management
Logistics
Commerce
Internal Auditing
Risk Management
HRM / Human Resource
Administration,
Industrial Psychology
Marketing
Public Relations,
ICT Systems
Information & Communication
Graphic Design
Security Management
Law/ LLB Degree
Labour Law
North West Department of Health: Internships 2023
Company : North West Department of Health
Location: North West, South Africa
Closing date: 02 December 2023
Required Fields of study:
Human Resource
Public Management/Administration
Accounting
Economics
Auditing
Cost and Management Accounting
Statistics/Social/Evaluation
Supply Chain
Logistics
Transport Management
Office Management and Technology
Information Technology
Communication with Visual Arts
Graphic Design
Marketing
Public Relations
Journalism
Media Studies
Security and Records Management
Laws (LLB)
Epidemiology/Social Science
Labour Relations and Labour Law.
N6: Human Resource Management
N6: Public Management/Administration
N6: Financial Management/ Business Management
N6: Management Assistant.
How To Apply  For Sa Government Internship 2023
Without regard to race, color, age, national origin, religion, gender identity, protected veteran status, disability, or other protected status, all qualified applications will be considered.
Conclusion
We are sure this awesome page really helped you regarding the SA Government Internship Application 2023. Don't hesitate to follow & Like Us on Facebook, in order to get SA Government Internship latest information.
However, if you have any queries Regarding SA Government Internship kindly leave a comment below and we shall provide you with the information you need As soon as possible.