The Relevance of Technology to Business & Humanity
Technology is the branch of knowledge that deals with the creation and use of technical means and their interrelation with life, society, and the environment.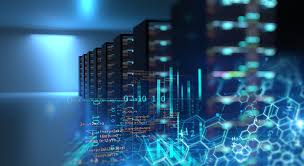 Technology made revolutionary changes to our lives. As human population grew, we are very much aware that which kind of plants to grow in various climates and conditions, this is possible because of technology enhancements. We all have now access to information on how we can improve agriculture, boost food production, increase food supply, results in making overall life better for everyone.
Many changes and industrialization has brought up by technology development. The social changes brought by technology was introduced in 14th to 16th century when mankind struggling to improve our circumstances and introduced the printing press which was acknowledged as one of the important technological development at that time.

Importance of Technology
1. COMMUNICATION
Nowadays, many companies rely on different applications and software for communicating with others. Several technical aspects need to be considered before you choose the way of communication within your organization. First and foremost, technology affects a firm's ability to communicate with customers. In today's busy business environment, it is necessary for employees to interact with clients quickly and clearly. Websites allow customers to find answers to their questions after hours. Fast shipment options allow businesses to move products over a large geographic area.


2. EFFICIENCY OF OPERATIONS
It's no secret that there have been some awesome technological advancements in recent years. Technology also helps a business understand its cash flow needs and preserve precious resources such as time and physical space. Warehouse inventory technologies let business owners understand how best to manage the storage costs of holding a product. With proper technology in place, executives can save time and money by holding meetings over the Internet instead of at corporate headquarters.
3.  EDUCATION
Technology fuels most of the educational system testing. Now with computers and iPads in just about every classroom, technology has advanced the testing options available to most school systems. Technology makes it more efficient for teachers to handle report cards and grading papers, thus cutting down working hours that usually go well beyond the school day.
4. SECURITY
Technology can make any family or business feel safer. There are many security devices and software available to secure your financial data, protect your home when you are away, and much more. Most businesses in the modern era are subject to security threats and vandalism. Technology can be used to protect financial data, confidential executive decisions, and other proprietary information that leads to competitive advantages
5. RESEARCH CAPACITY
A business that has the technological capacity to research new opportunities will stay a step ahead of its competition. For a business to survive, it must grow and acquire new opportunities. The Internet allows a business to virtually travel into new markets without the cost of an executive jet or the risks of creating a factory abroad
5. Protection Against Attacks
Online attacks are increasing at an alarming rate, which can prove to be very risky for businesses. Therefore, developers are designing cybersecurity defense systems to protect companies from dangerous threats. Since this is an era of cloud computing, the threat of cyber attack remains persistent. So, companies need to protect their data by enhancing the security of their online accounts that contain important information and data.
6. Increased Employee Engagement
The role of technology in business is expanding at a breakneck pace. Employees also expect their supervisors to provide them with the latest equipment so that they can work effectively as well as efficiently. Moreover, the most recent technological equipment enabled the employees to complete their tasks with better results and increased productivity successfully.
7. Increases the capacity of businesses
Technology allows businesses to reach more people in less time. For example, here at Pine Cove, we use a variety of technology mediums to communicate with our clients, potential clients, and experts in the industry. We use technology to host monthly webinars, to send out e-newsletters, and publish news and blogs. Technology also increases the capacity of businesses to work together through technology such as CRM's.
8. Expansion Business
Through automation and artificial intelligence, technology has become the most crucial factor behind the success of every organization. Although it is a big ticket in terms of money, the value it provides ultimately outweighs the high cost. Moreover, the use of the latest technology gives the company a competitive edge, which makes it a better organization than the rest of the competitors in the market. This improves the overall reputation of the brand and enhances its perception among consumers, which is vital for expansion.
In Summary, Technology helps Humanity and Businesses a lot in all Ramifications.