2023/2024 Tracker Call Centre Learnerships Application | Tracker Call Centre Learnerships Online Application Link, Requirements & Application Closing Date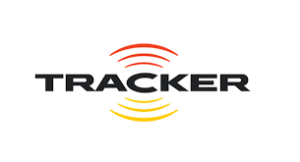 Here on this Educative Page, We Provide you with information about  Tracker Call Centre Learnerships, as well as the prerequisites, eligibility, and application deadlines.
Are you looking for a South African Learnerships Programme 2023? Applicants who meet the requirements for the Tracker Call Centre Learnership 2023 are welcome to apply. Below is a breakdown of the steps you'll need to take to finish the application.
Tracker Call Centre Learnerships 
Are you interested in applying for Tracker Call Centre learnerships? All information about the Tracker Call Centre leadership application form, how to apply online, requirements, and the Tracker Call Centre learnerships 2023 Application closing date can be found on Educative Page.
If you want to gain new skills and advance your profession, learnerships are a fantastic option. Learnerships for 2023 are already available, and we always have the most up-to-date information for you.
You will receive training toward a full qualification when you enroll in a Learnership Program, but you will not be required to pay study fees. In fact, you will be compensated in the form of a stipend when you apply for a Learnership. This means that you will be paid monthly while serving on the leadership team; the amount you will be paid is determined by the Learnership's academic level.
Tracker: Call Centre Learnership Programme 2023
Tracker Connect is offering the opportunity of a lifetime to 25 of South Africa's young people with great potential, through a Call Centre Learnership NQF Level 4 which will be based at Tracker Head Office in Johannesburg.
The purpose of the Learnership is to capacitate young unemployed youth with call centre skills, experience and knowledge required to deliver excellent customer service.
Responsibilities:
Becoming a one- stop call resolution employee.
Capturing and updating of information
Ensure that Customer Service standards are maintained in highly pressurised environment.
Ability to market and sell products.
Proactively Upselling and cross selling different products.
Knowledge on how to view invoices, adjustments, advance payments, credit notes and payment allocations.
Handling of electronic communication
Assistance with data- integrity campaigns
Contracting and scheduling and understanding of Tracker systems.
Requirements:
Grade 12 / Matric with a D symbol pass in English
Be a South African Citizen in possession of a valid SA ID
Age between 18 and 35
Currently be unemployed and not studying fulltime.
Skills and Competencies:
A passion for customer service and a professional attitude at all times
The ability to communicate clearly and professionally with clients
Excellent interpersonal skills
Detail orientation
Desire and potential to learn
The ability to cope with a constant changing and pressurised environment.
The ability to work in an environment where multi skilling is required
Basic computer skills
How To Apply For Tracker Call Centre Learnerships 2023/2024
Apply Online for the Tracker: Call Centre Learnership Programme 2023
For More Information
We are sure this Educative Page really helped you regarding the Tracker Call Centre Learnerships Application 2023. Don't hesitate to follow & Like Us on Facebook, in order to get Tracker Call Centre Learnerships latest information.
However, if you have any queries regarding Tracker Call Centre Learnerships kindly leave a comment below and we shall provide you with the information you need As soon as possible.