Transnet Train Assistant Internship – How to Apply for 2022-2023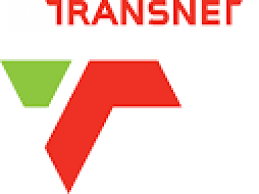 Transnet Train Assistant Internship 2022/2023, How to apply online, internship requirements, eligibility, application form pdf download, application deadline, wage scale, sample interview questions, and more are all covered.
Are you looking for a South African Internship Programme 2022? The Transnet Train Assistant Internships Program is now accepting applications. Below is a breakdown of the steps you'll need to take to finish the application.
Transnet Train Assistant Internship 2022 Application Details
An internship is a brief period of work experience provided by a company for a specific purpose. Internships are employed in a variety of settings, including corporations, non-profits, and government entities. Students and graduates who want to develop relevant skills and experience in a specific field generally participate in them.
Transnet Train Assistant Internship Programme 2022/2023
Transnet Train Assistant Internship is an open vacant for employers who wish to assist the Train Driver in the safe and efficient driving/handling of all different types of trains/locomotives consists (airbrake, vacuum, high speed, heavy haul, and passengers) to ensure that the customer's freight/cargo reaches its destination in good condition, on time, in order to enable the organization to satisfy the customers' needs.
Responsibilities:
Sign on duty at the designated workplace and be allocated duties to be performed for the duration of the shift.
Prepare locomotives
Prepare communication equipment
Performs the pre-trip preparation of the Locomotives and the whole Train prior the departure to adhere to roadworthiness and train working rules and safety standards
Execute shunting activities in sidings and enroute according to directives to enhance safe working procedures
• Assist the train driver en route to ensure the safe movement of the train from a required point to the destination, without delays or damage to locomotives, wagons, infrastructure track, and other equipment, to ensure predictable service
Comply with safety standards and laid down instructions to ensure that he is well-motivated and competent
Provide accurate feedback timeously to the Train Driver regarding any incidents and deviations along the route
Assist in performing various administration duties
Minimum Requirements:
Grade 12 with pure Mathematics and/or Physical Science
Be prepared to successfully undergo Train Assistant duties (theoretical and practical) so as to be certified to work independently as a Train Assistant.
Other Requirements
Be prepared to undergo periodic medical surveillance and safety behavioral risk assessments during the selection process and every 12 months
Physical hearing, vision, mental, fitness (to be verified through medical tests and related safety behavioral risk assessments)
The operator shall not allow employees younger than 21 years of age to undertake train driver or train control duties. (SANS 3000, par 6.2.6.8)
How to Apply  For Transnet Train Assistant Internship 2022
Without regard to race, color, age, national origin, religion, gender identity, protected veteran status, disability, or other protected status, all qualified applications will be considered.
Click Here to Apply Online for the Transnet Train Assistant Internship
Conclusion
We are sure this awesome page really helped you regarding the Transnet Train Assistant Internship Application 2022. Don't hesitate to follow & Like Us on Facebook, in order to get Transnet Train Assistant Internship's latest information.
However, if you have any queries Regarding Transnet Train Assistant Internship kindly leave a comment below and we shall provide you with the information you need As soon as possible.
Tags: How to Apply  For Transnet Train Assistant Internship 2022, Transnet Train Assistant Internship, Transnet Train Assistant Internship - How to Apply for 2022-2023, Transnet Train Assistant Internship Programme 2022/2023