Truworths Graduate Internship – How to Apply for 2022-2023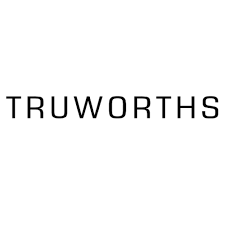 Truworths Graduate Internship 2022/2023, How to apply online, internship requirements, eligibility, application form pdf download, application deadline, wage scale, sample interview questions, and more are all covered.
Are you looking for a South African Internship Programme 2022? The Truworths Graduate Internships Program is now accepting applications. Below is a breakdown of the steps you'll need to take to finish the application.
Truworths Graduate Internship 2022 Application Details
An internship is a brief period of work experience provided by a company for a specific purpose. Internships are employed in a variety of settings, including corporations, non-profits, and government entities. Students and graduates who want to develop relevant skills and experience in a specific field generally participate in them.
Have you recently graduated with a Degree or National Diploma in Retail Business Management, Management, Operations Management, BCom, or a related field?
Truworths' cutting-edge Internship Training Programme, based in our store environment, offers the ideal opportunity to kick-start a graduate's workplace experience in the exciting world of Fashion.
Fashion Forward Truworths Store Internship Opportunity includes:
Stores Internship (Eastern Cape)
Stores Internship (Northern Cape)
Stores Internship (North West)
Stores Internship (Western Cape)
Stores Internship (Mpumalanga)
Stores Internship (Limpopo)
Stores Internship (Kwazulu Natal)
Stores Internship (Gauteng)
Stores Internship (Free State)
Trainee Fashion Designer
Quality Assurance Intern
HR Intern
Trainee Fashion Designer / Graphic Designer
Trainee Garment Technologist
Trainee Planner
Trainee Sourcing Coordinator
Trainee Buyer
Trainee Risk Analyst
How to Apply  For Truworths Graduate Internship 2022
Without regard to race, color, age, national origin, religion, gender identity, protected veteran status, disability, or other protected status, all qualified applications will be considered.
Application Requirements
Must be a South African Citizen
A 2020, 2021, or 2022 Graduate with the relevant completed Degree or Diploma
No work experience is required
Updated CV
Academic Transcripts and proof of qualification
South African ID
Click Here to Apply Online for the Truworths Graduate Internship
Conclusion
We are sure this awesome page really helped you regarding the Truworths Graduate Internship Application 2022. Don't hesitate to follow & Like Us on Facebook, in order to get Truworths Graduate Internship latest information.
However, if you have any queries Regarding Truworths Graduate Internship kindly leave a comment below and we shall provide you with the information you need As soon as possible.
Tags: How to Apply  For Truworths Graduate Internship 2022, Truworths Graduate Internship, Truworths Graduate Internship - How to Apply for 2022/2023