Truworths Learnerships 2022/2023 Application Portal, Requirements & Application Closing Date.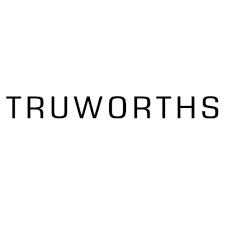 Here on this Educative Page, We Provide you with information about  Truworths Learnerships, as well as the prerequisites, eligibility, and application deadlines.
Are you looking for a South African Learnerships Programme 2022? Applicants who meet the requirements for the Truworths Learnership 2022 are welcome to apply. Below is a breakdown of the steps you'll need to take to finish the application.
Truworths Learnerships 
Are you interested in applying for Truworths learnerships? All information about the Truworths leadership application form, how to apply online, requirements, and the application closing date of 2022 can be found on Educative Page.
If you want to gain new skills and advance your profession, learnerships are a fantastic option. Learnerships for 2022 are already available, and we always have the most up-to-date information for you.
You will receive training toward a full qualification when you enroll in a Learnership Program, but you will not be required to pay study fees. In fact, you will be compensated in the form of a stipend when you apply for a Learnership. This means that you will be paid monthly while serving on the leadership team; the amount you will be paid is determined by the Learnership's academic level.
Truworths: Learnership Programme 2022 / 2023
The learnership will allow individuals to be cross trained making them able to operate on both the sales floor and the service desk, of a retail outlet. Working with customers and stock will be a key focus area.
To be successful in this position you must be committed to learning and completing logbooks, be prepared for assessments and found to be competent as a crossed trained sales consultant.
What we expect from you
Work 120 hours
Learn and form knowledge
Prepare for Assessments
Assist customers with finding merchandise
Merchandising the store according to the MBP principles
Payments and purchases on the POS system
Opening new accounts
Maintaining or controlling stock losses
Building relationships with customers
Maintaining customer security and safety
Requirements:
Matric / Grade 12 Certificate
Passion for fashion and retail
Competencies:
Adhering to Principles and Values
Working with People
Delivering Results and Meeting Customer Expectations
Following Instructions and Procedures
Relating and Networking
Planning and Organising
How to Apply  For Truworths Learnerships 2022/2023
How to Apply
Use the links below to apply:
Stores Learnership (Mpumalanga)
Stores Learnership (Western Cape)
Stores Learnership (Eastern Cape)
Stores Learnership (Kwazulu Natal)
Stores Learnership (Free State)
Stores Learnership (North West)
Stores Learnership (Northern Cape)
Credit Learnership in Cape Town
For More Information
We are sure this Educative Page really helped you regarding the Truworths Learnerships Application 2022. Don't hesitate to follow & Like Us on Facebook, in order to get Truworths Learnerships latest information.
However, if you have any queries Regarding Truworths Learnerships kindly leave a comment below and we shall provide you with the information you need As soon as possible.