Apply Now For Amazon Recruitment Bursary 2024/2024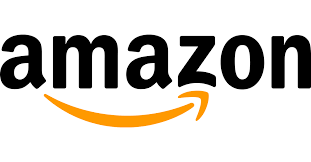 We are pleased to keep you informed about  Amazon Recruitment Bursary 2024/2025 
About Amazon
Here At Amazon, they are working to be the most customer-centric company on earth. To get there, they need exceptionally talented, bright, and driven people.
The Amazon Recruitment Bursary was launched in 2018 by Amazon Development Center (South Africa) for people from previously disadvantaged backgrounds.
Successful applicants will upon completion of their studies join Amazon, a place where motivated employees thrive and where employee ownership and accountability lead to meaningful results.
Amazon is looking for talented and motivated prospective Software Development Engineers who will be available to join their team of engineers upon graduation.
StudyTrust, on behalf of Amazon, invites current students (third year, fourth year and Honours in 2024) at South African universities in Computer Engineering, Computer Science and Information Technology degree programmes, to apply for this bursary.
The Amazon Recruitment Bursary will cover the costs (capped) of the following:
tuition
residence/ private accommodation
subsistence
stationery and books
a personal computer
transport
Degree programmes:
Computer Science, Computer Engineering, Software Engineering, Information Technology.
Year level: Third year, fourth year and Honours in 2024.
Academic achievement:
Current students who are consistently obtaining an average of 65% and above.
Career plans:
Applicants must see themselves as future developers at one of the world's leading companies in the field.
Obligations:
Applicants must be willing to commit to working for Amazon for the number of years funded.
Applicants must be willing to participate in vacation work and training opportunities at Amazon.
Applications must be completed on StudyTrust's online application platform (driven by Xhuma) before 30 September to be considered for a bursary for next year.
Only applications from South African citizens will be considered.
Application Season: 01 April to 30 September.
Please carefully read the instructions on our Bursary Applications page before beginning your application.
FOR MORE INFORMATION
For more information don't hesitate to Follow & Like Us on Facebook, to get the Amazon Recruitment Bursary Latest update 2024.
However, if you have any feelings regarding Amazon Recruitment Bursary 2024 Please kindly DROP A COMMENT below and we will respond to it ASAP.