ARC Internship Application Portal, Requirements, & Application Closing Date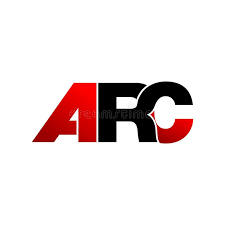 ARC Internship 2022/2023, How to apply online, internship requirements, eligibility, application form pdf download, application deadline, wage scale, sample interview questions, and more are all covered.
Are you looking for a South African Internship Programme 2022? The ARC Internships Program is now accepting applications. Below is a breakdown of the steps you'll need to take to finish the application.
An internship is a brief period of work experience provided by a company for a specific purpose. Internships are employed in a variety of settings, including corporations, non-profits, and government entities. Students and graduates who want to develop relevant skills and experience in a specific field generally participate in them.
ARC Internship
We have partnered with the Agricultural Sector Education & Training Authority (AgriSETA) to offer opportunities for Internships to agricultural science students through our flagship Professional Development Programme (PDP).
Successful students for the PDP will be required to take a 12-month contract renewable based on student performance and covers tuition of Honours, Masters, Doctoral and Postdoctoral studies.
Students will be paired with a qualified researcher in a specific agricultural field of specialisation.
Internships and Graduate programmes will be paired with a qualified mentor who will give the workplace exposure in their field of qualification.
Internship
Reference Number: HCD04Internships
Field of Study
National Diploma in Crop Production/ Agronomy,
Agricultural Management,
Crop Production,
Horticulture and related fields,
Bioinformatics,
Genetics,
Toxicology,
Ethnoveterinary Medicine,
Animal Health Microbiology,
Molecular Biology & Ecology,
Environmental Studies,
Geography,
Chemistry,
Animal Science,
Food Technology,
Agricultural Management,
Agricultural Extension/Rural Development Analytical Sciences,
Statistics, Data Sciences.
Requirements
Final Year Studies – in Agricultural Sciences, Engineering, or related fields
Graduates
Reference Number: HCD03Graduates
Field of study
Agricultural Science,
Crop science,
Crop Protection,
Horticulture,
Biotechnology,
Soil Science,
Plant Breeding,
Plant Pathology,
Entomology,
Nematology, and related fields.
 Life Science, Agricultural Engineering, Soil Science, Animal Science & Food Technology, Agricultural Management, Agricultural Extension/Rural Development Analytical Sciences, Statistics, Data Sciences
Requirements
BSc's & National Diploma or Advanced Diploma in Agricultural Sciences, Engineering, or related fields .
HOW TO APPLY
Applicants must be South African citizens
Certified copy of Identity document
Provide Acceptance letter for enrolment or proof of registration in 2022 academic year.
Certified copies of Academic Records/Qualifications
Provide Statement of Account (Fee Structure)
Placement letter for internship
Academic record, Honours certificate for MSc/MSc for PhD
National/Advanced Diploma & BSc for Graduate placement
Please note that communication will be limited to successful applicants only. If you have not received any communication within two weeks from us, consider your application unsuccessful.
To apply, please complete the Application Form online through this link: CLICK HERE Please ensure that you select/apply for the correct programme put the correct email address and quote the valid reference number as indicated above.
Students/applicants with Disabilities and students/applicants from Coloured, White, and Indian communities are encouraged to apply.
How to Apply  For ARC Internship 2022
Without regard to race, color, age, national origin, religion, gender identity, protected veteran status, disability, or other protected status, all qualified applications will be considered.
Conclusion
We are sure this awesome page really helped you regarding the ARC Internship Application 2022. Don't hesitate to follow & Like Us on Facebook, in order to get ARC Internship latest information.
However, if you have any queries Regarding ARC Internship kindly leave a comment below and we shall provide you with the information you need As soon as possible.