City of Johannesburg Internship Application Portal, Requirements, & Application Closing Date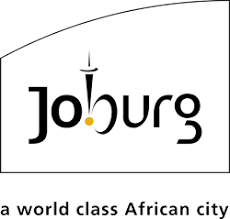 City of Johannesburg Internship 2022/2023, How to apply online, internship requirements, eligibility, application form pdf download, application deadline, wage scale, sample interview questions, and more are all covered.
Are you looking for a South African Internship Programme 2022? The City of Johannesburg Internships Program is now accepting applications. Below is a breakdown of the steps you'll need to take to finish the application.
An internship is a brief period of work experience provided by a company for a specific purpose. Internships are employed in a variety of settings, including corporations, non-profits, and government entities. Students and graduates who want to develop relevant skills and experience in a specific field generally participate in them.
City of Johannesburg Internship
An internship programme is an intervention by the City of Johannesburg to address the growing demand by a tertiary institution for students to undergo on-the-job exposure, as a pre-requisite to acquire an academic qualification or as a requirement after the acquisition of academic qualification to obtain experiential training.
The City is committed to providing work-based training for students.
This Vacancy is open to all qualifying STUDENTS in the Johannesburg Community for a period not exceeding 18 months
Interested applicants are invited to apply for the positions listed in the circular.
Complete the online job application form and attach all relevant documents (Certified Qualification/s, ID, and CV).
The City of Johannesburg reserves the right not to make an appointment.
Appointments will be made in accordance with the COJ Employment Equity policy and People with disabilities are encouraged to apply.
The City of Johannesburg is an equal opportunity employer.
Requirements
Grade 12/NQF 4
National Diploma in Law / Legal Assistance / Paralegal or related field (NQF level 6)
Only City of Joburg residents will be considered.
HOW TO APPLY
Applicants are respectfully informed that, if no notification of appointment/response is received within six (6) weeks of the closing date, they must accept that their application was unsuccessful.
By submitting your application for a position at the City of Johannesburg, you are consenting that the personal information submitted as part of your application may be used for the purposes of the Recruitment and Selection and related process.
Only shortlisted applicants will be contacted.
How to Apply  For City of Johannesburg Internship 2022
Without regard to race, color, age, national origin, religion, gender identity, protected veteran status, disability, or other protected status, all qualified applications will be considered.
Conclusion
We are sure this awesome page really helped you regarding the City of Johannesburg Internship Application 2022. Don't hesitate to follow & Like Us on Facebook, in order to get City of Johannesburg Internship latest information.
However, if you have any queries Regarding City of Johannesburg Internship kindly leave a comment below and we shall provide you with the information you need As soon as possible.