WEBAFRICA INTERNSHIP APPLICATION PORTAL, REQUIREMENTS, & APPLICATION CLOSING DATE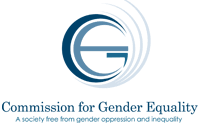 Webafrica Internship 2022/2023, How to apply online, internship requirements, eligibility, application form pdf download, application deadline, wage scale, sample interview questions, and more are all covered.
Are you looking for a South African Internship Programme in 2022? The Webafrica Internships Program is now accepting applications. Below is a breakdown of the steps you'll need to take to finish the application.
An internship is a brief period of work experience provided by a company for a specific purpose. Internships are employed in a variety of settings, including corporations, non-profits, and government entities. Students and graduates who want to develop relevant skills and experience in a specific field generally participate in them.
COMMISSION FOR GENDER EQUALITY (CGE) IT INTERNSHIP PROGRAMME 2022/2023
The Intern: ICT Technical Support has become available. The intern will actively contribute to meaningful projects and work closely with a mentor and with senior leadership within the ICT business unit. The successful candidate will report to the Manager: Information and Communications Technology.
Responsibilities:
Assist with troubleshooting IT hardware, software, network, and backups, and provide technical support;
Provides daily on-site support on the usage of software and hardware to the end-users;
Help to ensure that information and communication technology (ICT) equipment is in good working condition and assists with maintenance and minor repairs;
Assist in the installation of in-house software and related upgrades;
Respond to end-user needs regarding Email, Microsoft 365, and network access;
Support equipment inventory and ICT Unit record-keeping;
Assist in minor administrative tasks
Perform other duties as tasked and deemed necessary for the overall delivery of the business unit´s activities
Requirements:
Grade 12 (NQF level 4);
National Diploma or Degree in Computer Science, Information Technology;
NB. PC Engineering/ A +, Networking, Office 365, and security plus will be an added advantage.
Skills and Competencies
Familiar with the installation of software, troubleshooting of hardware/laptops, printers;
Basic understanding of cybersecurity and cloud computing;
Basic understanding of software development, programming or data analytics concepts;
Excellent analytical and problem-solving skills;
Ability to work well with other team members;
Strong work ethic and attention to detail;
Excellent written and verbal communication skills;
Organized and reliable;
HOW TO APPLY  FOR WEBAFRICA INTERNSHIP 2022
Without regard to race, color, age, national origin, religion, gender identity, protected veteran status, disability, or other protected status, all qualified applications will be considered.
How to Apply
Please submit the following:
Comprehensive CV.
Certified copies of ID and Qualifications.
Telephone details and e-mail addresses of three contactable referees.
A motivation letter and the above-mentioned documents must be sent via email to: recruitment@cge.org.za
Please note:
No late applications will be accepted.
Correspondence will be limited to the short-listed candidates only.
Applicants with a foreign qualification must submit a SAQA evaluation report of their qualification.
Preference will be given to South African citizens.
All shortlisted candidates will be subjected to background checks and competency assessments.
Conclusion
We are sure this awesome page really helped you regarding the Webafrica Internship Application 2022. Don't hesitate to follow & Like Us on Facebook, in order to get the Webafrica Internship latest information.
However, if you have any queries regarding Webafrica Internship kindly leave a comment below and we shall provide you with the information you need As soon as possible.