ICASA INTERNSHIPS APPLICATION PORTAL, REQUIREMENTS, & APPLICATION CLOSING DATE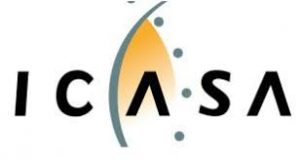 ICASA Internships 2022/2023, How to apply online, internship requirements, eligibility, application form pdf download, application deadline, wage scale, sample interview questions, and more are all covered.
Are you looking for a South African Internship Programme in 2022? The ICASA Internships Program is now accepting applications. Below is a breakdown of the steps you'll need to take to finish the application.
An internship is a brief period of work experience provided by a company for a specific purpose. Internships are employed in a variety of settings, including corporations, non-profits, and government entities. Students and graduates who want to develop relevant skills and experience in a specific field generally participate in them.
INDEPENDENT COMMUNICATIONS AUTHORITY OF SOUTH AFRICA (ICASA) INTERNSHIP PROGRAMME 2022/2023
The ICASA Graduate Development Programme is a twenty-four (24) month intensive development programme commencing in 2023.
This programme provides an opportunity for qualified graduates to gain valuable practical working experience and theoretical training while earning a salary, enabling them to build the foundation for a successful career in the Information and Communications Technology Industry.
Salary: R148,557.00 per annum.
The following Graduate Opportunities are open for applications:
Graduate: Office of the Chief Executive Officer
Degree / Diploma in:
Computer Science
IT
Engineering,
Strategic Management,
Monitoring and Evaluation
or Project Management
Graduate: Regions And Consumer Affairs
Degree / Diploma in:
Communication
Multimedia,
Journalism
Law
Graduate: Licensing and Compliance
Degree / Diploma in:
BSc / BTech Electrical/Electronic Engineering
Bachelor of Laws
Graduate: Legal and Complaints and Compliance Committee
Bachelor of Laws Degree (LLB)
or BA Law
or BCom Law
Graduate: North West Region
Degree in:
Administration,
Communications
Management Sciences
Graduate: Information Technology
Degree in:
Information Technology
or related fields
Graduate: Internal Audit
Degree / Diploma in Accounting/Auditing,
BSc – Computer Science (IT),
Post Graduate Diploma in Computer Auditing
BCom with IT
Graduate: Policy Research and Analysis
Degree / Diploma in:
Communications,
Social Sciences,
Law,
Economics
Statistics
Finance
Graduate: Human Resources
Bachelor of Arts or Bachelor of Commerce in:
Human Resources
Industrial Psychology
Organisational Development
Graduate: Limpopo Region
BSc or Btech or bachelor's degree in:
Electrical Engineering
Electronic Engineering
or Information Engineering
Graduate: Finance
Degree in:
BCom in Accounting
Supply Chain Management
Graduate: Engineering and Technology
BEng or BSc (Eng) or BTech Degree in:
Electrical (light current) Engineering
Electronic Engineering
Graduate: Northern Cape Region
Degree in:
Administration,
Communications
Management Sciences
Graduate: Facilities Management
Degree in:
Business Management
Public Administration
Skills and Competencies:
Key Skills and Attributes:
Organization and administrative skills
Computer literacy skills
Time management skills
Good communication and interpersonal skills
Results driven
Attention to detail
Ability to adhere to deadlines and work in a pressurized environment
Ability to work in a team
Self-driven Assertive.
How to Apply  For ICASA Internships 2022
Without regard to race, color, age, national origin, religion, gender identity, protected veteran status, disability, or other protected status, all qualified applications will be considered.
How to Apply
Required documents:
Curriculum Vitae (CV);
Motivational Letter;
Academic Records;
If Applicable: Evidence of significant extra-curricular activities that demonstrate drive and interpersonal skills
Follow these steps to apply:
1. Please go to: https://www.icasa.org.za/pages/Careers
2. Select the Graduate Position you wish to apply for
3. Click on the "Apply Now" link to start your application
4. To view more details about the Position click the "View in Pdf" link
Any inquiries regarding this position should be directed to: nndlovu@icasa.org.za or mmphirime@icasa.org.za
NB: The email addresses provided above should be used for inquiries only. Applications sent by email will NOT be considered.
Selection Process:
Our recruitment team will review all applications;
Applicants who meet the requirements will be invited for an interview;
Applicants who are successful at the interview stage may be required to complete psychometric assessments;
Successful candidates will be accepted into ICASA's Graduate Development Programme and given a twenty-four (24) month contract.
Candidates who have participated in a similar programme will not be considered.
Conclusion
We are sure this awesome page really helped you regarding the ICASA Internships Application 2022. Don't hesitate to follow & Like Us on Facebook, in order to get the ICASA Internships latest information.
However, if you have any queries regarding ICASA Internships kindly leave a comment below and we shall provide you with the information you need As soon as possible.