DVD Mining Internship Application Portal, Requirements, & Application Closing Date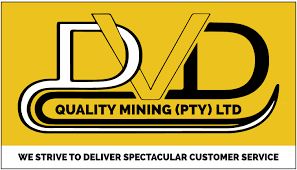 DVD Mining Internship 2022/2023, How to apply online, internship requirements, eligibility, application form pdf download, application deadline, wage scale, sample interview questions, and more are all covered.
Are you looking for a South African Internship Programme 2022? The DVD Mining Internships Program is now accepting applications. Below is a breakdown of the steps you'll need to take to finish the application.
An internship is a brief period of work experience provided by a company for a specific purpose. Internships are employed in a variety of settings, including corporations, non-profits, and government entities. Students and graduates who want to develop relevant skills and experience in a specific field generally participate in them.
DVD Mining Internship
Boskop Mine offers an internship of 3 months for an individual to be trained as a Dump Truck Operator and get practical exposure in the field. A possible stipend will be given.
Preference will be given to promising HDSA students.
Application criteria and conditions:
Opportunities are open to South African citizens who are from our major labour sending areas such as Olifantshoek, Postmasburg, Kathu and Deben.
Applicants should be between the ages of 18-35.
Requirements:
Grade 10-12
Medically fit to perform work in mining sector
Dover test must be passed
How to Apply  For DVD Mining Internship 2022
Without regard to race, color, age, national origin, religion, gender identity, protected veteran status, disability, or other protected status, all qualified applications will be considered.
HOW TO APPLY
Candidates must be in a possession of and submit certified copies of the following:
South African identity document.
Motivational letter.
Application form.
Applications forms can be collected at:
DVD Quality Mining, Security GateDVD Business Complex; Corner of Steel Street, Kuruman.
Reference: Dump Truck Operator 2022
All submissions should be emailed to Click Here to Apply
Applications will not be considered if there is no application form attached.
For any enquiries, please contact Gladys Madini at 053 010 1032
No hand delivered applications will be accepted.
Closing Date: 01 August 2022
Conclusion
We are sure this awesome page really helped you regarding the DVD Mining Internship Application 2022. Don't hesitate to follow & Like Us on Facebook, in order to get the DVD Mining Internship's latest information.
However, if you have any queries Regarding DVD Mining Internship kindly leave a comment below and we shall provide you with the information you need As soon as possible.