EMERGING Mediterranean Acceleration Program 2020 for young people from MENA Region.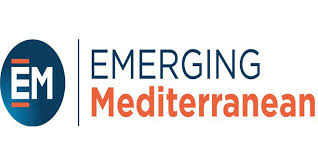 Supported by the French Development Agency and the Ministry for Europe and Foreign Affairs,  EMERGING Mediterranean is the acceleration program of EMERGING Valley in the Mediterranean. Aimed at entrepreneurs with strong social and environmental impacts, it is designed to increase societal resilience and the impact of Tech For Good on the Euro-Med-Africa axis by bringing out the Mediterranean champions of tomorrow!
The program is open to all startups from 5 + 5 countries, South Shore: Algeria, Libya, Morocco, Mauritania and Tunisia.

Requirements
The EMERGING Mediterranean program is open to all very high impact startups from 5 + 5 countries , South Shore: Algeria, Libya, Morocco, Mauritania and Tunisia. It targets Tech For Good startups , engaged in the themes of E-health, AgriTech, Climate and Mobility, Territorial Resilience and Social and Financial Inclusion.
The program particularly values ​​the female entrepreneurship dimension, and female applications are strongly encouraged.
Benefits
Under this program, startups have one month (until November 20, 2020) to submit their application.  At the end of a two-day bootcamp, 10 of them will then be pre-selected to attend a major event in Marseille in early December 2020 which will conclude with the announcement of the 5 winning startups.
These EMERGING Mediterranean laureates will then each receive a package consisting of a €7,000 grant, integration into the SIBC Acceleration Program, a two-day Full Pass for EMERGING Valley, a Demo Day in front of a panel of impact investors and participation in the Mediterranean Digital Dialogues.
Application Deadline:  November 20, 2020
For More Information:
Visit the Official Webpage of the EMERGING Mediterranean Acceleration Program 2020
Tags: EMERGING Mediterranean 2020 Acceleration Program, EMERGING Mediterranean 2020 Acceleration Program Application