Finance & Msinsi Resorts HR Internships – How to Apply for 2022-2023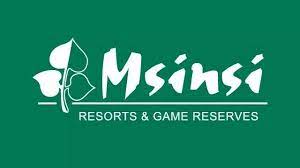 Finance & Msinsi Resorts HR Internships 2022/2023, How to apply online, internship requirements, eligibility, application form pdf download, application deadline, wage scale, sample interview questions, and more are all covered.
Are you looking for a South African Internship Programme 2022? The Finance & Msinsi Resorts HR Internships Program is now accepting applications. Below is a breakdown of the steps you'll need to take to finish the application.
Finance & Msinsi Resorts HR Internships 2022 Application Details
An internship is a brief period of work experience provided by a company for a specific purpose. Internships are employed in a variety of settings, including corporations, non-profits, and government entities. Students and graduates who want to develop relevant skills and experience in a specific field generally participate in them.
Msinsi Resorts HR & Finance Internship Programme 2022/2023
Msinsi Resorts and Game Reserves invites applications from suitably qualified and unemployed graduates to apply for the HR and Finance Graduate / Internship Programme 2022 / 2023.
The following Internship Opportunities are open for applications:
Graduate Trainee: Finance
Ref No: MHC0004/05/20
Degree / three-year Diploma in:
Finance Management
Accounting
Cost and Management Accounting
or equivalent financial qualification
Computer literacy is essential.
MS Excel & Word intermediate/advanced knowledge and experience is critical.
Code B driver's Licence will be an added advantage.
Graduate Trainee: Human Resources
Ref No: MHC0007/05/22
Three-Year National Diploma / Degree in:
Human Resources Management
Industrial Psychology
or Equivalent relevant qualification.
Unendorsed Code EB/B Drivers License
Shortlisted applicants may be subjected to competency assessment and/or background checks and will be required to produce original certificates. Employment will be done in accordance with Msinsi Holdings Employment Policies and in the context of Employment Equity. As an equal opportunities employer, people with various disabilities are encouraged to apply.
How to Apply  For Finance & Msinsi Resorts HR Internships 2022
Without regard to race, color, age, national origin, religion, gender identity, protected veteran status, disability, or other protected status, all qualified applications will be considered.
Follow the step to Apply Online for the Finance & Msinsi Resorts HR Internships
Interested persons are requested to send a motivation letter, detailed CV, and certified copies of certificates via email with the subject line indicating the position you are applying for e.g "Graduate Trainee – Finance" 
Send applications to email: hr.recruitment@msinsi.co.za  (Applications without relevant certified copies will not be considered)
Enquiries: Zamani Myeza (031) 765 7724.
If you do not receive a reply within four (4) weeks of the closing date, please consider your application unsuccessful.
Conclusion
We are sure this awesome page really helped you regarding the Finance & Msinsi Resorts HR Internships Application 2022. Don't hesitate to follow & Like Us on Facebook, in order to get the Finance & Msinsi Resorts HR Internships' latest information.
However, if you have any queries Regarding Finance & Msinsi Resorts HR Internships kindly leave a comment below and we shall provide you with the information you need As soon as possible.