MERCEDES-BENZ INTERNSHIP APPLICATION PORTAL, REQUIREMENTS, & APPLICATION CLOSING DATE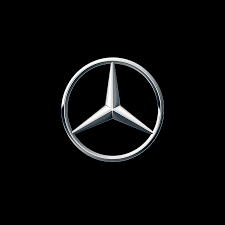 Mercedes-Benz Internship 2022/2023, How to apply online, internship requirements, eligibility, application form pdf download, application deadline, wage scale, sample interview questions, and more are all covered.
Are you looking for a South African Internship Programme 2022? The Mercedes-Benz Internships Program is now accepting applications. Below is a breakdown of the steps you'll need to take to finish the application.
An internship is a brief period of work experience provided by a company for a specific purpose. Internships are employed in a variety of settings, including corporations, non-profits, and government entities. Students and graduates who want to develop relevant skills and experience in a specific field generally participate in them.
MERCEDES-BENZ INTERNSHIP
MERCEDES-BENZ: GRADUATE INTERNSHIP PROGRAMME 2022 / 2023
Mercedes-Benz South Africa (MBSA is offering a unique development opportunity for suitably qualified and unemployed graduates, who desire to be an integral part of the MBSA talent pool.
What does the MBSA Graduate Development Programme offer?
Relevant practical experience in your field of study
Exposure to a world class company and well established brand
An opportunity to apply for positions within the organisation
Coaching and mentoring support
Requirements:
Diploma / Degree (NQF 6 or higher), in the following career streams:
Mechanical Engineering
Electrical Engineering
Industrial Engineering
Computer Engineering/ Information Technology/ Software Development etc.
Finance / Accounting
Supply Chain
Logistics
Human Resources
Law – Legal and Compliance
Business Studies – Sales, After-sales, Marketing and Communications
HOW TO APPLY  FOR MERCEDES-BENZ INTERNSHIP 2022
Without regard to race, color, age, national origin, religion, gender identity, protected veteran status, disability, or other protected status, all qualified applications will be considered.
In your application, please include:
A CV as an attachment (ensure that the file size is small enough to upload, e.g. PDF)
Certified copies of your Grade 12 and tertiary certificates accompanied by an academic record
A copy of your ID
Ensure a contact number and email address is provided
Apply Online for the Mercedes-Benz: Graduate Internship Programme 2022 / 2023
Please note:
Relevant Tertiary Qualification, with an average pass mark 65%+ will be an advantage
Closing date for entries is 27 January 2023
Late and incomplete applications will not be considered.
If you have not heard from us by the 24 February 2023 please take it that your application has been unsuccessful.
Conclusion
We are sure this awesome page really helped you regarding the Mercedes-Benz Internship Application 2022. Don't hesitate to follow & Like Us on Facebook, in order to get Mercedes-Benz Internship latest information.
However, if you have any queries Regarding Mercedes-Benz Internship kindly leave a comment below and we shall provide you with the information you need As soon as possible.