NedBank Internship – How to Apply for 2022-2023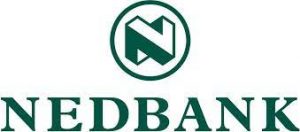 NedBank Internship 2022/2023, How to apply online, internship requirements, eligibility, application form pdf download, application deadline, wage scale, sample interview questions, and more are all covered.
Are you looking for a South African Internship Programme 2022? The NedBank Internships Program is now accepting applications. Below is a breakdown of the steps you'll need to take to finish the application.
NedBank Internship 2022 Application Details
An internship is a brief period of work experience provided by a company for a specific purpose. Internships are employed in a variety of settings, including corporations, non-profits, and government entities. Students and graduates who want to develop relevant skills and experience in a specific field generally participate in them.
NedBank Graduate Internship Programme 2022/2023
Role Purpose: To assist with the implementation of the business investment philosophy through data analysis, research, and support functions in line with Nedbank Group strategy, through the Nedbank Corporate and Investment Banking (NCIB) Graduate / Internship Programme.
The following Graduate Trainee Opportunities are open for applications:
Group Risk Graduate Trainee
Must have any of the following:
BSc Engineering (Electronic Engineering) or BEng (Electronic Engineering)
Bachelor of Commerce (Law, Risk Management, Economics)
Bachelor of Arts: Law/ LLB
Bachelor of Science (Maths/Statistics/Physical or Natural Sciences, Engineering)
Bachelor of Accounting Sciences (any related field) or
Bachelor of Commerce (Economics, Quantitative studies, Financial management, etc.)
B Com Forensic Accounting
BCom Honours Forensic Accounting
Bachelor of Commerce: Law, Forensic Accountancy, Accounting
LLB
Bachelor of Science (Computer Science)
Investments Graduate Trainee
Completed Postgraduate OR currently registered in the final year to complete 4-year degree with majors in:
Computer science
Engineering
Information technology
Data and analytics
Cybersecurity
Finance and economics
MCom (risk management of financial markets)
MPhil (mathematical finance)
Agricultural science
Environmental science
Quantitative Analyst Graduate Trainee
Postgraduate degree, Honours or Masters degree in:
Pure Mathematics,
Applied Mathematics,
Statistics,
Engineering,
Econometrics,
Financial Engineering
Quantitative Risk Management
or similar field of study
Skills and Competencies:
Administrative procedures and systems
Banking procedures
Business terms and definitions
Business writing
Cluster specific operations
Relevant regulatory knowledge
Relevant software and systems knowledge
Adaptability
Communication
Collaborating
Customer Focus
Decision Making
Managing Work
How to Apply  For NedBank Internship 2022
Without regard to race, color, age, national origin, religion, gender identity, protected veteran status, disability, or other protected status, all qualified applications will be considered.
Click Here to Apply Online for the NedBank Internship
Group Risk Graduate Trainee
Apply Online for the Group Risk Graduate / Trainee Programme 2022 / 2023
Investments Graduate Trainee
Apply Online for the Investments Graduate Trainee Programme 2022
Quantitative Analyst Graduate Trainee
Apply Online for the Quantitative Analyst Graduate Traine Programme 2022
Conclusion
We are sure this awesome page really helped you regarding the NedBank Internship Application 2022. Don't hesitate to follow & Like Us on Facebook, in order to get NedBank Internship latest information.
However, if you have any queries Regarding NedBank Internship kindly leave a comment below and we shall provide you with the information you need As soon as possible.
Tags: How to Apply  For NedBank Internship 2022, NedBank Graduate Internship Programme 2022/2023, NedBank Internship - How to Apply for 2022-2023