North-West Provincial Treasury Internship Application Portal, Requirements, & Application Closing Date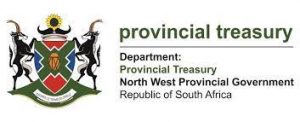 North-West Provincial Treasury Internship 2022/2023, How to apply online, internship requirements, eligibility, application form pdf download, application deadline, wage scale, sample interview questions, and more are all covered.
Are you looking for a South African Internship Programme 2022? The North-West Provincial Treasury Internships Program is now accepting applications. Below is a breakdown of the steps you'll need to take to finish the application.
An internship is a brief period of work experience provided by a company for a specific purpose. Internships are employed in a variety of settings, including corporations, non-profits, and government entities. Students and graduates who want to develop relevant skills and experience in a specific field generally participate in them.
North-West Provincial Treasury Internship 2022/2023
The Provincial Treasury is inviting unemployed graduates to apply for Internships in the below-mentioned field of study. Interns will receive a monthly stipend in accordance with their highest qualification as of the date of their appointment.
Position Title: Asset And Liability Management
Requirements:
Applicants should be South African citizens, aged between 18 and 35.
Applicants who have already participated in any government internship programme will not be considered and if it is found that this was the case after the appointment, the contract will be terminated with immediate effect.
Applicants should have completed their studies.
Applicants who have not yet received their qualifications must provide proof of academic transcripts or letters confirming that they have completed their studies and will be graduating.
Required Education:
National Diploma /Degree in:
Accounting
Supply Chain Management
Logistics
Transport Management
Public Administration
Policy Development
How to Apply  For North-West Provincial Treasury Internship 2022
Without regard to race, color, age, national origin, religion, gender identity, protected veteran status, disability, or other protected status, all qualified applications will be considered.
Applications must be submitted on the new Z83 form, obtainable from any Public Service Department, and must be accompanied by a detailed CV, together with copies of qualifications and Identity Document.
Applications should be forwarded:
Via email to: kmosane@nwpg.gov.za
or
Via Post to:
The Director: Human Resource Management, Provincial Treasury,
Private Bag X2060,
MMABATHO,
2735
or
Hand-delivered at: Ga-Rona Building (East Wing) car wash entrance
Inquiries: Mr. B Rantlhane, Mr. K Mosane, or Ms. K Metseamere at tel. (018) 388 5570/5575/2910
NB. If you have not received any response from us within 3 months of the closing date, please accept that your application was unsuccessful.
Conclusion
We are sure this awesome page really helped you regarding the North-West Provincial Treasury Internship Application 2022. Don't hesitate to follow & Like Us on Facebook, in order to get the North-West Provincial Treasury Internship latest information.
However, if you have any queries Regarding North-West Provincial Treasury Internship kindly leave a comment below and we shall provide you with the information you need As soon as possible.