NYDA 2022 Funding Application Form, Dates, and Requirements | How to Apply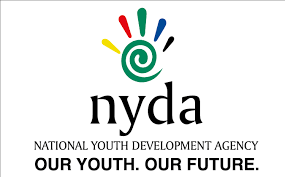 The South African government has set aside funds that will help grow businesses owned by the youth. 2021 could be the year your business soars to the heights you believe it can reach. Read on because we have prepared a comprehensive guide to the NYDA funding, which could help transform your vision into reality.
Our guide gives a brief introduction to who they are, the kind of funding they offer, and what you can and cannot do with the money they provide. We look at who qualifies to receive the funding, how to apply for the grant, how much you can get, and a lot more.
What is NYDA all about?
The National Youth Development Agency provides financial and non-financial support to young entrepreneurs so that they can grow their businesses. This is made possible through their grant program, which we shall discuss in detail.
It takes more than money for a business to succeed, and that is why the agency also offers support services like NYDA mentorship, market linkage, Business Management Training Programmes, among others. This is the official NYDA logo
NYDA Business funding
They provide three types of funding: partial, cofounding, and financing for a loan deposit from a legal lending institution.
They do not fund in the following circumstances:
Companies with an annual turnover of more than R750,000 and cooperatives with a yearly turnover of over R1,000,000 can not be beneficiaries of the grant.
The National Youth Development Agency staff and board members are not eligible.
They do not fund pyramid schemes and other illegal businesses.
If the applicant has been convicted of fraud, they can not be approved.
If the primary source of income is tobacco, alcohol, or gambling, they will not finance your business.
Seed funding for research and development is not allowed unless it is for mobile application prototypes.
How much can I receive from the NYDA?
They provide funding ranging from R1,000 to R200,000.
The grants are divided into four categories depending on the stage that the business is in.
Threshold 1- R1,000 to R10,000. Idea generation and survivalists (startups).
Threshold 2- R10,001 to R50,000. Startups PTY and cooperatives.
Threshold 3- R50,001 to R100,000. Growth stage PTY and cooperatives.
Threshold 4- R100,000 to R200,000. Expansion stage PTY and cooperatives.
For agricultural and technology-related businesses in threshold 4, their maximum grant is R250,000 because they are more capital intensive.
How can the grant money be used?
It can be used for buying assets, bridging finance, renovating a shop, or paying working capital to a grantee.
The NYDA grants should not be used for paying bribes, buying vehicles, refinancing existing loans, or settling overdue South Africa Revenue Services liabilities.
Who qualifies for NYDA funding?
The process of funding for NPO 2021
The applicant must be a South African resident aged between 18-35 years.
They should also have a viable business idea that can make profits.
They are required to possess the skills and experience or potential skills for the business they are pitching.
They should be enrolled in the Business Management training course or have proof of having undergone the training course.
The membership should consist of 100% South African youth citizens.
The enterprise should operate in South Africa.
Previous microloan clients who received less than R50,000 will need to have paid up accounts to be eligible to receive a grant.
One or more members should be full-time employees. It is advisable that the applicant is among the full-time employees.
The agency will assign successful grantees a mentor if they do not already have one that is approved by them.
If the application is approved, the applicant may be required to resign from their full-time employment. Proof of resignation might be necessary
How do I apply for NYDA?
They need a 10-minute business pitch presentation from you. The pitch could be in person or telephonically.
Applicants must apply three months before turning 35 years.
All required documents should be submitted
You will also need proof of enrollment in the Business Management training course
An official from the agency will perform a due diligence assessment
Application forms
There are two ways to complete the NYDA application form. You can download the NYDA funding application forms 2021-2022 pdf here, or you can fill out the form online.
Dates
Applications are processed within 30 days at a branch. Disbursement of the approved is processed at the head office within 30 working days.
How do I contact NYDA?
One way is to pay them a visit at any of their branches. These include:
The head office in Midrand on 54 Maxwell Drive, Woodmead North Office Park, Woodmead, 2191
NYDA Port Elizabeth branch, Kwantu towers
NYDA Pretoria branch, Middestad Mall
Kimberly branch at the Old Telkom building
NYDA contact details
Their website at nyda.gov.za will answer most of your questions.
Their call center number is 0800 52 52 52.
You can also email them at info@nyda.gov.za