Sasol Inspector 2022/2023 – How to Apply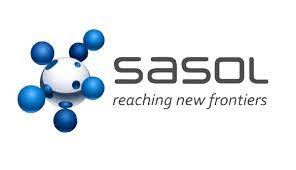 Application for Sasol Inspector in 2022, How to apply for the Sasol Inspector, as well as the prerequisites, eligibility, and application deadlines for the years 2022 and 2023.
Are you looking for a South African Learnerships Programme 2022? Applicants who meet the requirements for the Sasol Inspector 2022 are welcome to apply. Below is a breakdown of the steps you'll need to take to finish the application.
Sasol Inspector Application 2022
Are you interested in applying for Sasol Inspector? All information about the Sasol Inspector application form, how to apply online, requirements, and the application closing date of 2022 can be found on Educative Page.
If you want to gain new skills and advance your profession, learnerships are a fantastic option. Learnerships for 2022 are already available, and we always have the most up-to-date information for you.
You will receive training toward a full qualification when you enroll in a Learnership Program, but you will not be required to pay study fees. In fact, you will be compensated in the form of a stipend when you apply for a Learnership. This means that you will be paid monthly while serving on the leadership team; the amount you will be paid is determined by the Learnership's academic level.
Sasol Inspector Learnership Programme 2022
If you are a quality-orientated individual with very good communication skills and high learning ability, this is an exciting opportunity for you. The full ­3-year training programme is accredited by the Southern African Institute of Welding (SAIW) and a commitment to academic excellence is essential.
Responsibilities:
The IPE (Inspector of Pressurised Equipment) is responsible to oversee and certify repairs and manufacturing of new equipment at Sasol Secunda works. Duties include welding inspection, certification of materials, compliance with the manufacturing or repair codes and review of manufacturing documentation.
The CP (Competent Inspector) is responsible for the physical inspection and certification of equipment at Sasol Secunda works to ensure equipment operates safely until the next inspection. Duties include visual inspection, non-destructive testing, writing reports and assessment of records and documentation.
Requirements
Grade 12 with Mathematics 50%, Engineering Science/Physical Science 50% and English 50%.
Advantageous: A Completed S4 in Mechanical/ Mectallurgy/ Welding Engineering may be favourably considered.
NB. The recruitment process requires psychometric assessment, interviews, a medical and fitness assessment, security clearance, and qualification verification. Once all verifications are complete, a candidate becomes eligible for final selection.
How to Apply  For Sasol Inspector 2022/2023
Click on Inspector once you click on the link to Apply for Sasol Inspector
For More Information
We are sure this Educative Page really helped you regarding the Sasol Inspector Application 2022. Don't hesitate to follow & Like Us on Facebook, in order to get Sasol Inspector latest information.
However, if you have any queries Regarding Sasol Inspector kindly leave a comment below and we shall provide you with the information you need As soon as possible.