TCTA Internship Application Portal, Requirements, & Application Closing Date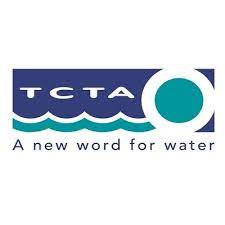 TCTA Internship 2022/2023, How to apply online, internship requirements, eligibility, application form pdf download, application deadline, wage scale, sample interview questions, and more are all covered.
Are you looking for a South African Internship Programme 2022? The TCTA Internships Program is now accepting applications. Below is a breakdown of the steps you'll need to take to finish the application.
An internship is a brief period of work experience provided by a company for a specific purpose. Internships are employed in a variety of settings, including corporations, non-profits, and government entities. Students and graduates who want to develop relevant skills and experience in a specific field generally participate in them.
TCTA Internship
TCTA is offering ten (10) internship opportunities to suitably qualified and deserving youth from previously disadvantaged backgrounds.
The intership fields and minimum requirements are stated below:
Engineering [x1]:
BSc or BEng, Project/Cost Management or BTech in Quantity Surveying
Environmental Studies/Management (Projects) [x1]:
BSc or BTech in Environmental Management or related field
Human Resources [x1]:
B Degree or Advanced Diploma in Human Resources Management
Project Finance, Treasury & Finance [x3]:
B Com Economics (Financial Management/ Treasury & Investment, Commercial or any related numerate Degree, B Com Accounting or any Finance related degree, for Finance position and other positions as per above.
Procurement [x1]:
Diploma in SCM, Logistics or Purchasing.
Internal Audit [x1]:
Relevant B Degree or Diploma in Commerce/Accounting.
Internal Audit – IT [x1]:
Relevant B Degree or Diploma in IT/IT Auditing/Computer Science/ Computer Auditin/Info Systems or equivalent.
Legal & Compliance [x1]:
How to Apply  For TCTA Internship 2022
Without regard to race, color, age, national origin, religion, gender identity, protected veteran status, disability, or other protected status, all qualified applications will be considered.
HOW TO APPLY
Other related documentation such as certified copies of ID documents, qualifications (Grade 12 certificate and tertiary qualification or recent academic records), etc. need not accompany the application when applying, shortlisted candidates must only produce such documents.
No experience is required.
Only applicants who have NOT previously served as Interns in the same field will be considered.
Correspondence will only be limited to successful candidates and applications received after the closing date will not be considered.
To be considered, please complete the application form which is accessible on: Click Here to Apply
The form should be accompanied by a CV/Resume and submitted to Nomvula Mhlambi: interns@tcta.co.za by 05 August 2022.
Conclusion
We are sure this awesome page really helped you regarding the TCTA Internship Application 2022. Don't hesitate to follow & Like Us on Facebook, in order to get the latest TCTA Internship information.
However, if you have any queries regarding TCTA Internship kindly leave a comment below and we shall provide you with the information you need As soon as possible.