The Foschini Group Learnerships 2023/2024 Application Portal, Requirements & Application Closing Date.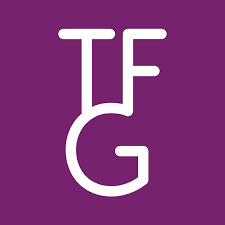 Here on this Educative Page, We Provide you with information about  The Foschini Group Learnerships, as well as the prerequisites, eligibility, and application deadlines.
Are you looking for a South African Learnerships Programme 2023? Applicants who meet the requirements for the The Foschini Group Learnership 2023 are welcome to apply. Below is a breakdown of the steps you'll need to take to finish the application.
The Foschini Group Learnerships 
Are you interested in applying for The Foschini Group learnerships? All information about the The Foschini Group leadership application form, how to apply online, requirements, and the application closing date of 2023 can be found on Educative Page.
If you want to gain new skills and advance your profession, learnerships are a fantastic option. Learnerships for 2023 are already available, and we always have the most up-to-date information for you.
You will receive training toward a full qualification when you enroll in a Learnership Program, but you will not be required to pay study fees. In fact, you will be compensated in the form of a stipend when you apply for a Learnership. This means that you will be paid monthly while serving on the leadership team; the amount you will be paid is determined by the Learnership's academic level.
The Foschini Group: Learnership Programme 2023 / 2023
Do you aspire to enter and build a career in the exciting and fast growing Financial Services Sector? If you want to work in the new Digital world where Finance, Technology and Customer Experience meet, then this opportunity is for you.
Enter the job market and get a life-changing first working experience in our exciting Financial Services Contact Centre environment.
Requirements:
Matric/Grade 12 will be considered if you have achieved strong results in Maths, Accounting and Business related subjects.
TVET and University graduates will be given preference, ideally with one of the following academic disciplines (Diplomas or Degree's):
Financial Management
Legal Services
Economics
Accounting
Skills and Competencies:
A positive, aspirational attitude, learning ability and a growth mindset
A strong work ethic, a drive to achieve success and be a team player
A Business, Finance, Accounting or related Certificate, Diploma or Degree
A strong attention to detail and critical thinking
Good English communication skills
Digital savvy and interest
How to Apply  For The Foschini Group Learnerships 2023/2024
Apply Online for the The Foschini Group: Learnership Programme 2023 / 2023
For More Information
We are sure this Educative Page really helped you regarding the Foschini Group Learnerships Application 2023. Don't hesitate to follow & Like Us on Facebook, in order to get The Foschini Group Learnerships latest information.
However, if you have any queries Regarding The Foschini Group Learnerships kindly leave a comment below and we shall provide you with the information you need As soon as possible.