Official List 2023/2024 Bursaries in South Africa & Requirements for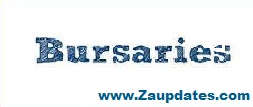 Do you want to further your studies but lack the funds to continue? then Bursaries in South Africa would be a perfect way to pay for your studies Whether you're in your last year of school and thinking about joining a University or College next year, if you have a good academic record then you're qualified to apply for a bursary or scholarship award.
We are pleased to keep you inform about the 2022 Bursaries in South Africa. Before applying for Bursaries in South Africa check whether you suit the instructions and meet the requirements as instructed. Bursaries in South Africa are offered by institutions and companies to make it affordable for people to study who would otherwise not be able to further their studies.
Find Your Bursary By Study Field
General Accounting, Financial Accounting, Auditing, Chartered Accounting, , Finance & Financial Management.
Senior Management, Business Analyst, Risk Manager, Financial Manager, Fund or Investment Manager, Financial Planer, Capitol Manager, Chief Risk Officer
Mining Engineering, Civil Engineering, Computer Engineering, Mechanical Engineering, Chemical Engineering, Metallurgical Engineering, Electrical Engineering (Light & Heavy), Chemical Engineering (Mineral Process), Metallurgy / Materials BSc Engineering, Industrial BSc Engineering, Mechanical BSc Engineering (with mechatronics)
Plant Production (Agricultural Economics), Agronomy (Agricultural Economics), Animal Science (Agricultural Economics), Viticulture (Agricultural Economics), Soil Science  (Agricultural Economics), Horticultural (Agricultural Economics), Food science, Plant Pathology
Pharmacologist, Chemist, Analytical Chemist, Toxicologist, Biochemist, Research Scientist, Forensic Scientist, Healthcare Scientist
Information Systems – BSc IS, Informatics – BCom-IT, Computer Science – BSc IT, Nano Technology & Science, Computer Engineering, Information Technology, Informatics, Computer Engineering, Software Engineering
Business Commerce, Business Finance, Business Science, Taxation, Information Systems, Economic, Banking, PostGrad Commerce, General Commerce
Financial Risk Analyst, Economist, Investment Manager, Investment Analyst, Chartered Accountant, Project Analyst, Statistician, Public Finance Accountant
Video Editor, Media Manager, Production Assistant, Editor, Art Director, Copywriter, Set Builder, Projects Manager, Film Director, Sound Designer, Casting Associate, Marketing Manager, Public Relations Manager, Staff Writer
Tax Manager, Valuation Analyst, Financial Analyst, Finance Manager, Investment Banker, Financial Planner
Department of Higher Education, Department of Finance, Department of Social Development, Department of Transport, Department of Agriculture, Forestry & Fishery, Department of Public Works, Correctional Department
Geochemist, Geoscientist, Geologist Engineer, Seismic Interpreter, Seismologist / Geophysicist
Audiology, Biomedical Science, Health Science, Fitness Studies, Microbiology, Pharmacology, Virology, Toxicology, Biomedical Technology
Human Resources (HR)
Human Resource Manager, Human Resource Expert, HR Consultant, Training and Development Manager, International Human Resource Professional, Employee Education Consultant, Human Resource Executive, Executive Recruiter, HR IT Specialist, Human Resource Entrepreneur
Journalism, Media Studies, Information gathering & processing, Laws & Policies, Photojournalism, Electronic Media, Publishing
Computer Programmer, Systems Manager, Database Administrator, Systems Analyst, Statistician, Computer Scientist, Database Specialist, Forensic Computer Investigator, Software Engineer
BCom Law, BA Law, B Proc, LLB
Nurse, General Practitioner, Medicine Science, Anaesthetics, Psychiatry, Radiology, Paediatrics, Pathology, Dental Science, Obstetrics, Pharmacy, Emergency Care, Clinical Associates, Nutrition / Dietetics, Audio & Speech Therapy, Occupational Therapy
E-Commerce Analyst, Supply Chain Manager, Investment Manager, Acquisitions Analyst, Project Analyst, Training Coordinator, Systems Analyst, Sales Manager, Marketing Manager, Human Resource Manager
Nature Conservation – Btech, Conservation Biology, Conservation Planning, Marine Science, Biological Science, Zoology, Biodiversity
Medical care for Emergency, Nursing Care, General Nursing, Pharmacy, Primary Health Care, Public health
Scarce skills bursary, Funza Lushaka Bursary, Social Work Bursary, NSFAS Bursary for National Certificate, Bursaries for students with disabilities
Physics
Metallurgist, Geophysicist, Seismic Interpreter, Lector, Teacher, Research Scientist, Radiation Practitioner, Radiation Protection
Physiotherapist – Pediatrics, Physiotherapist – Cardio, Physiotherapist – Neurology, Physiotherapist – Musculoskeletal, Lector, Consultant, Researcher, Physiotherapy Manager
Sport Science, Sport Management, Human movement Science, Exercise Science, Event Management, Sport & Recreation Studies, Project Management
Speech Therapist, Language Therapist, Lexicographer, Language Teacher, Publish Proofreader / Copy Editor, the translator
FOR MORE INFORMATION
For more information don't hesitate to follow & Like Us on Facebook, Share, and get Bursaries in South Africa Latest update 2022
However, if you have any Queries regarding Bursaries in South Africa  2022 Please kindly DROP A COMMENT below and we will respond to it ASAP.