Pepkor (Shoe City) Learnerships 2022/2023 Application Portal, Requirements & Application Closing Date.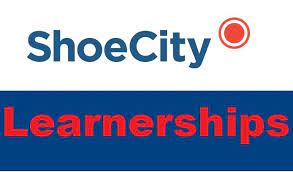 Here on this Educative Page, We Provide you with information about  Pepkor (Shoe City) Learnerships, as well as the prerequisites, eligibility, and application deadlines.
Are you looking for a South African Learnerships Programme 2022? Applicants who meet the requirements for the Pepkor (Shoe City) Learnership 2022 are welcome to apply. Below is a breakdown of the steps you'll need to take to finish the application.
Pepkor (Shoe City) Learnerships 
Are you interested in applying for Pepkor (Shoe City) learnerships? All information about the Pepkor (Shoe City) leadership application form, how to apply online, requirements, and the application closing date of 2022 can be found on Educative Page.
If you want to gain new skills and advance your profession, learnerships are a fantastic option. Learnerships for 2022 are already available, and we always have the most up-to-date information for you.
You will receive training toward a full qualification when you enroll in a Learnership Program, but you will not be required to pay study fees. In fact, you will be compensated in the form of a stipend when you apply for a Learnership. This means that you will be paid monthly while serving on the leadership team; the amount you will be paid is determined by the Learnership's academic level.
Pepkor (Shoe City): Learnership Programme 2022 / 2023
Shoe City is looking to appoint Unemployed Learners to participate in a 1 year Learnership Programme in the Fashion Retail Sector to be based in the following stores;
Cape Town (Canal Walk, Vangate Mall, Kenilworth Centre, Promenande Mall),
Durban (Gateway, Amanzimtoti),
Gauteng (Vaal Mall, Eastgate, Clearwater, The Glen, Mall of the South, Alberton City, Meadowdale Mall, Eastpoint Galleria, Festival Mall),
Polokwane (Mall of the North, Savannah Mall),
Burgersfort (Tubatse Crossing),
Tshwane (Atterbury, Centurion Mall, Kollonade Mall, Wonderpark),
Thohoyandou (Thavhani Mall) and Witbank (Highveld Mall).
Responsibilities:
You will be required to work 40 hours per week, scheduled from Monday to Friday
You will be required to attend all classroom-based learning activities
Meet all the requirements for the successful completion of the Retail Operations certificate
Be an active and contributing member of the store team, which includes customer engagement, sales, product management, and professional service to both internal and external customers
Requirements:
Grade 12 certificate/Matric
Currently unemployed
Should not be registered on another SETA learnership
Between the age of 18 and 30
Commitment to spending 12 months on the Learnership programme
Only South African citizens in possession of a valid SA ID will be considered
Proficient in English, excellent verbal, written and interpersonal communication skills
Computer literate
A positive attitude and a passion for customer service
How to Apply  For Pepkor (Shoe City) Learnerships 2022/2023
For More Information
We are sure this Educative Page really helped you regarding the Pepkor (Shoe City) Learnerships Application 2022. Don't hesitate to follow & Like Us on Facebook, in order to get Pepkor (Shoe City) Learnerships latest information.
However, if you have any queries Regarding Pepkor (Shoe City) Learnerships kindly leave a comment below and we shall provide you with the information you need As soon as possible.